Learn on the go with our industry-based learning material.
Theory based examples to illustrate.
1. Tailor designed instructional material.
Exercises to help understand.
2. It all starts with the concept, because grasping the theory is the cornerstone to empowerment.
Feedback to help progress.
3. The concept is then placed in perspective with real life examples to provide pedagogical efficacy.
Explore our catalog
Developed for French higher education institutions, courses are meant to optimize the time spent in the classroom.
Request a tailor designed course
Courses are tailor designed to be:
Specific to your industry.
Specific to the timing of your teams.
Specific to your corporate philosophy.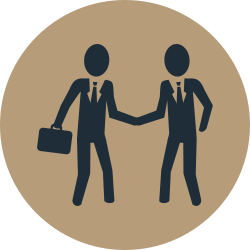 How can Be-in-charge help?
Do your teams need to improve or refresh their English or Marketing skills? We specialize in Instructional Design! Send us your inquiry and let's discuss. Our goal is to provide deeper learning material for your teams.
Whether it is about designing new instructional material, or if you would prefer, simply adjusting existing instructional material, we can consider any of your requests.
Let's make something good happen!
An agile mind adapts to any situation.
Courses and exercises are mobile friendly, so that you can learn on the go!