The course "Marketing Principles" is developed for the ambitious and cunning manager. Key marketing concepts are carefully curated and examples from the Internet and the real world illustrate those concepts. In addition, quizzes challenge the astute learner.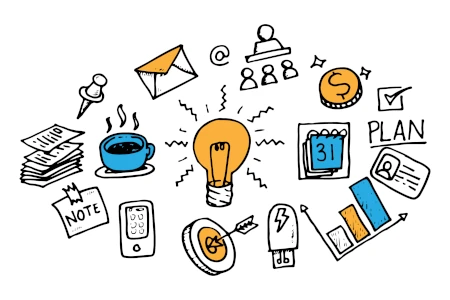 What is the purpose of the course?
The intention of this course is to increase the ability to work more closely with the Marketing team. And why not, to propose alternate technical solutions to Marketing directives. As a result, the student completing this course should be able to actively participate in building the different blocks of the Business Model.
The ambition of this course is that students completing this course will increase their general management capabilities, and become actors in the profitability of their business unit.
What will I learn?
Put the technical aspects of IT in perspective with Marketing and Finance goals.
Increase general management capabilities.
Understand how marketing strategy decisions shape the business model of a product offering.
Who will benefit?
The course operates as a guide. It focuses on key "Marketing Management" concepts. The course is meant for anybody interested in understanding how to put into practice those marketing concepts.
Because the guide focuses on finding examples and explaining them, many should be able to benefit from the course.
For example, IT Experts should develop the ability to put technical aspects of IT in perspective with Marketing goals.
Marketing Experts should also benefit by finding inspiration from the various examples.
Business Management students will find here an easy way to revise key concepts and see how they are applied.
How is Marketing Principles built?
The course is built on two pillars.
The first pillar is quizzes. Quizzes come as self-diagnosis questions to test the student's ability to recognize in a real-life example how the concept is applied.
Each quiz operates as a milestone, paving the way toward the completion of a chapter. Quizzes make the course an easy-to-follow how-to guide.
The second pillar of Marketing Principles is the notion of Value Creation. The course itself delivers value to the student on three accounts. To start, value is created by the careful selection of key marketing concepts. Then, examples illustrate those concepts. Finally, value is provided by the quizzes which wrap things up and provide indications when needed.
Caution!
The course Marketing Principles is not:
A replacement for an original University Marketing degree. At best, Marketing Principles can help prepare for the exams of such institutions.
The gospel. At Be-in-Charge we claim the right to be wrong, and a discussion forum is open for those of you who would like to provide more value to the readership community.
An advocate or influencer for products, brands, or political ideas. It may happen though, that the editorial line expresses sympathy for Open products and for free enterprise.
This course is a work in progress.