Business English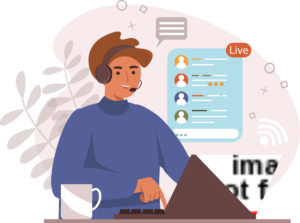 Business English is a selection of English courses. Listening comprehension exercises constitute the core of those courses.
The courses prepare students, who are completing their higher education, to enter the job-market.
Courses offer a practicle approach to English with hand-picked podcasts, videos, and articles.
Each document illustrates a specific industry topic. Students dive into the topic by completing exercises.
Listening Comprehension Exercises aim at achieving two goals.
First, by mimicking the TOEIC style listening comprehension exercises, the LCEs prepare for TOEIC.
Second, by also helping students focus on their listening-writing or ear-to-hand coordination.
We believe this is a fundamental exercise to acquire a language.
Students train on industry produced documents
This entry level exercise makes use of a video produced by the British Retail Consortium. The exercise offers Bachelor level students from DistriSup at la Sorbonne, to dive into the British approach of retail. The tutor during the exercise shows students how to use the dictionary for proper spelling. And also how to use a grammar book for accuracy and proper verb tenses.
Anne-Pierre de Peyronnet teaches business topics in English at la Sorbonne since 2007.
He spent 14 years in Anglo-Saxon countries, among which, about 7 in the United-States of America. He holds an MBA from Babson, one of the most prestigious business focused Colleges in New England.

Free Courses
Courses are available for free.  Others are on a subscription basis.
Premium Courses
We design courses for clients who specifically request them. Do not hesitate to enquire.
Get in touch, or create an account